The London Care Home Singalong Project Report 2023
The London Care Home Singalong
The London Care Home Singalong was designed to support 12 Care Homes to provide participatory singing for their residents using our Music Pod. We also planned to record 12 new songs. The purpose of this project was to improve the health and wellbeing of people with dementia and other vulnerable adults in Car Homes in London.
This project followed on from a similar one in Suffolk, which was impacted by the pandemic in 2020.  It was designed to build on past experience, focusing on how we can best deliver support using technology to avoid the problems we had delivering in Suffolk during lockdowns. We also wanted to bring Care Home staff together to share their experiences via regular virtual meetings. 
The project started in August 2021 and ran for 16 months. 
Sing for your Life partnered with the Association of Directors of Adult Social Services in London (ADASSLondon), who took the lead for recruiting the Care Homes for the project. 
The Silver Song Music Pod had been a 'Godsend' during the pandemic when outside entertainers were unable to visit Care Homes. Care Home staff run the sessions, which makes the intervention totally sustainable beyond the life of the funding and COVID safe. 
In the light of our experience with COVID during our last project, we used a new digital approach with this project, running the whole thing remotely. If successful, this could open the door to working with much larger numbers of Care Homes in a more time efficient and cost effective way in the future.
Activities within this project
We provided the Silver Song Music Pod to 6 Care Homes in London (listed below). The Music Pod has been loaded with over 250 originally recorded versions of popular old songs.
We posted the Music Pods to the activity co-ordinators at each Care Home and then arranged training sessions via zoom throughout October.
Monthly zoom calls were scheduled for the activity co-ordinators to provide additional training, share experiences of the singing sessions and request new songs.
George Brooker House
 
London Borough of Barking and Dagenham 
Kallar Lodge
London Borough of Barking and Dagenham 
Cloud House
London Borough of Barking and Dagenham 
80 Gascoigne Road Care Home
London Borough of Barking and Dagenham 
Grove Residential Home
Walthamstow
Poplars Care Home
Ruislip
Positive Outcomes
Two of the 6 Care homes were very engaged with the project and attended all the zoom meetings. They were very positive about their experience with the singing sessions and requested new songs for us to record for their residents. It was a joy to work with them and we have a short video from one of the Homes showing their residents at a singing session.
New Musician
We found a fantastic musician who has been able to record all 12 new songs for the project. The recordings have been uploaded to our website and are available to all our Music Pod users in Care Homes, Hospitals and Community Groups across the country (over 250 in all).
Below is a list of the new songs he recorded during the project
1.     1960s  Sunny Afternoon
2.     Christmas  Rockin' Around the Christmas Tree
3.     1960s Suspicious Minds
4.     1950s Little Bitty Pretty One (from Matilda)
5.     1960s Young Ones
6.     1960s Hit the Road Jack
7.     1970s Fernando
8.     1950s Hey Good Lookin'
9.     1960s I'm a Believer
10.  1960s Satisfaction
11.  1960s You really got me goin'
12.  1960s Under the boardwalk
Challenges during the project
Recruitment
Unfortunately despite many expressions of interest before we applied for the Lottery funding, there was little interest from the London Care Homes in this project.
We had wonderful support from Lily Leotardi, Provider Quality & Improvement Officer, Integration & Commissioning, Adults' & Children's Care and Support at Barking and Daganham Local Authority. She negotiated a deal with the commissioners in her area for them to pay the £400 for the Music Pods for all their Care Homes. Sadly this offer was withdrawn, so the Care Homes had to pay themselves. Most withdrew from the project at this point.
We turned to Andrea Carter, Programme Director of the Healthy Ageing Programme, Musculoskeletal Programm at the Health Innovation Network, who again was very helpful and contacted hundreds of Care Homes on our behalf to invite them to join our project. Sadly we had no response.
The National Lottery were very understanding and allowed us to work closer to home (Reading) to try and recruit Care Homes there. This would have allowed us to have face to face sessions within the Homes. Unfortunately despite numerous phone calls, we had no interest.
It was a very difficult time as COVID was still prevalent in the community and staff were preoccupied with safety measures to keep their homes COVID free.
In addition, Adult Social Care is under huge strain due to low pay, Local Government cuts and staff shortages. It is a difficult environment in which to launch new projects at this time.
Engagement
The Music Pod is very easy to use and some activity co-ordinators felt they did not need to attend the zoom training sessions as they could work it out for themselves.
This was unfortunate as one of the aims of the project was to bring Activity Co-ordinators together. The role of the Activity co-ordinator can be quite lonely as they are often the only one in the Home performing this function. The project wanted to help staff feel more supported and valued through monthly zoom meetings. Unfortunately this did not happen and communication was very difficult with some Care Homes throughout the project.
Non payment
There is a small charge for our equipment (not included in the lottery grant). Sadly despite signing an agreement and receiving countless emails and phone calls from the project, one of the Care homes failed to pay for their Music Pod.
Conclusion
The importance of face to face interaction to engage Care Homes with this project has been revealed by experimenting with using a purely technological approach. This is not a technique we would use in future, as it does not engage the Care homes sufficiently to sustain the project.
However, for the Homes who did engage, The Big Lottery funding has made a real difference to the residents and staff at these Care Home, and for that we are very grateful.
Grove Residential Home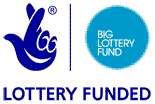 Sing for your Life (South East) Ltd is very grateful to the Big Lottery for funding this project.