The Great Care Home Singalong Project 2021
The Great Care Home Singalong
This Big Lottery funded project started in September 2019 and ran for 18 months. We aimed to recruit 12 Care Homes, but due to the pandemic, were only able to recruit 9 before lockdown in March 2020. The cost was £7,800 from the Big Lottery plus an additional £2,400 from the Care Homes for ongoing support services.
Activities within this project
We provided the Silver Song Music Pod to 9 Care Homes in Suffolk (listed below). The Music Pod has been loaded with over 235 originally recorded versions of popular old songs.
We trained activity co-ordinators, to run singing sessions for the Care Home residents, which makes the intervention much more sustainable than delivering sessions ourselves. We provide ongoing support for each group. 
| | |
| --- | --- |
| Fornham House | Bury St Edmunds |
| Mildenhall Lodge | Mildenhall |
| Barham Care Home | Ipswich |
| Hazeldell | Ipswich |
| Park View Care Home | Ipswich |
| The Willows Care Home | Ipswich |
| Norwood | Ipswich |
| Harleston House | Lowestoft |
| Broadlands | Lowestoft |
Beneficiaries
The average size of a singing group is 15 people. Our project reached at least 135 older people plus the Care Home staff. Some of our Care Homes said that the tablet was a 'Godsend' during lockdown as performers could not visit the Homes. The Music Pod can be used with a group or taken to people's rooms.
Staff Feedback
There have been some staff changes during the project and one was furloughed. It was not possible to revisit the homes at the end of the project, so evaluation was completed by telephone. The feedback was very positive. Here are some of the comments:
Very useful, before lockdown we used it in our lounge and cinema. Now all residents are isolating in their rooms, so there are no group activities. We have some new members of staff who are keen to use the tablet. I will suggest they try it on a one to one basis. We would like to keep the tablet and would welcome you back when things get back to normal.
Mildenhall Lodge
We used it every 2 weeks at church service before the pandemic. A 'Godsend' during lockdown now that we can't have entertainers here. Really good to be able to change the key and tempo.
Hazeldell
The Tablet is very useful now we can't have entertainers here. It definitely lifts people's mood.
The Willows Care Home
We are using it regularly and singing is now incorporated into our regular activities.
A useful tool, particularly when performers can't come to the home.
We use percussion to liven up the session.
We run the session in small groups of people who like singing. They may not remember afterwards, but feel happy in the moment. 
Harleston House
All the Care Homes wanted to keep the Tablet.
We released several new songs during the project:
Sweet Caroline                                              
Peggy Sue
You're just too good to be true
Those were the days my friend 
Daydream Believer
Money Money Money
How much is that doggie in the window
We have commissioned 5 additional songs to be recorded over the coming year.
Fornham House Staff (Bury St Edmunds)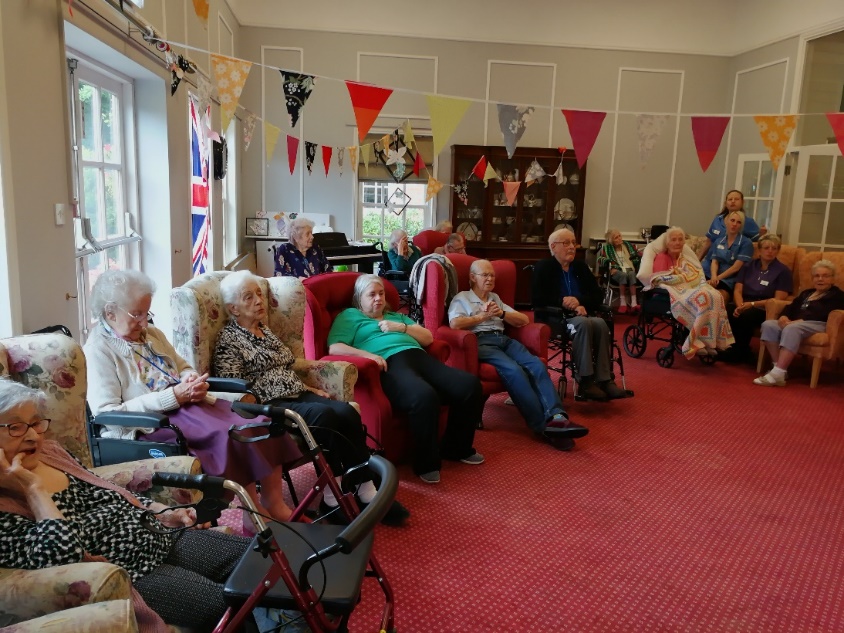 Fornham House Residents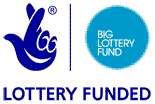 Sing for your Life (South East) Ltd is very grateful to the Big Lottery for funding this project.